Edwins restaurant trains former inmates in cooking and hospitality in an attempt to inspire confidence and break the cycle of re-offending
Its 9am and theres a hush in the kitchen of Edwins restaurant on the east side of Cleveland. Apples are stewing gently on the stove, filling the room with unctuous aromatic promises.
Suddenly, the back door bursts open and a tall man with a shock of white hair rushes in dressed in jogging gear. The calm is shattered as Edwins transforms into a vortex of energy that barely ceases until closing time 13 hours later.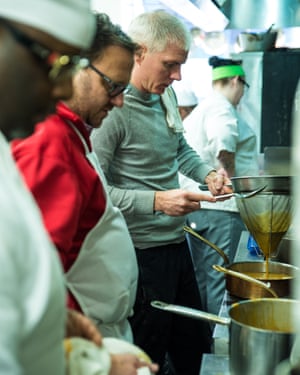 Source: http://www.theguardian.com/us